The following two tabs change content below.
Recent graduate of the Tisch School of the Arts in Drama, Music and Business, Piera is a highly reviewed Actor that has been recently seen in the Classical Theatre of Harlem's Off-Broadway Production of The Three Musketeers, where she played the independent, strong female powerhouse antagonist, Milady De Winter. She has acted in various short films, produced multiple women and film events, and is also a Singer-Songwriter. She is currently in production of her first EP with a renowned Canadian Music Producer. She has performed at the Rose Theatre, London, The Salvation Army, the Yale Club in New York and Jazz Concert Hall at Lincoln Center. She also believes strongly in the empowerment of women and their stories. She has been the Co-Director of the Fusion Film Festival, celebrating and promoting women in Film, TV and New Media, Co-Founder of the Production Company "Here," and Creator and Lead Vocalist for the Female Artist Collective "Stronger With Music." She wants to instil change in her generation and younger generations of women and encourage them to let their voices be heard.
Latest posts by Piera Van de Wiel (see all)
Be Unconventional for that new career opportunity
Unconventional definition: "Not based on or conforming to what is generally done or believed"
Ever wonder why someone's career takes off, sky rockets, launches, or they are promoted?
It's because they are not following the crowd, they are being the unconventional. To be unconventional you need to be creative and bold.
As an actor I get to play many versions of myself, and extraordinary characters. I live in a land of make believe and use my creativity and imagination to tell stories.
This is Yvonne, holistic healer. I played this character while studying at the Tisch School of the Arts at the Atlantic Acting School. She is the epitomy of unconventionality. She uses her energy and her connection to people to empower and instil belief in others and in herself.
Think outside the box
Sometimes women at work feel they should conform to their work place, but it is with your creative and intuitive unconventionality that will get you noticed and recognised. And who knows maybe promoted! It can also help you get that job you've always been after. You must think outside the box!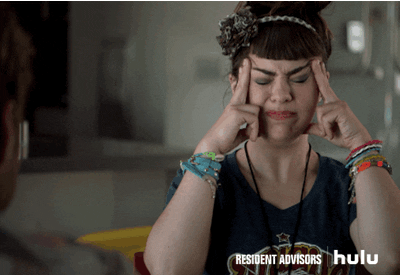 For example in the acting world an Actor goes in for an audition with the same sides as hundreds before them, how does their unconventionality make them the most appealing for the part? It is their originality – using their personality and attitude to not make the "right" impression, but to stamp their mark on the piece.
Be ready with ideas and strategies
This is similar for a new job, or even when you are up for a promotion at work, you need to stand out. Whether you have come up with a new idea for the company to gain more followers or social media strategies, you need to define what you are going to bring to the table. This will help to put you in a position to progress your career further, and aid the company's professional progression.
This is how you achieve your goals– you need to think outside the box! Be as whacky as Yvonne, be as professional as Geena Davis, be an entreprenur and an artist like Reese Witherspoon,  be a creative visonary like Barbara Broccoli!
Be unconventional in your career to achieve your goals